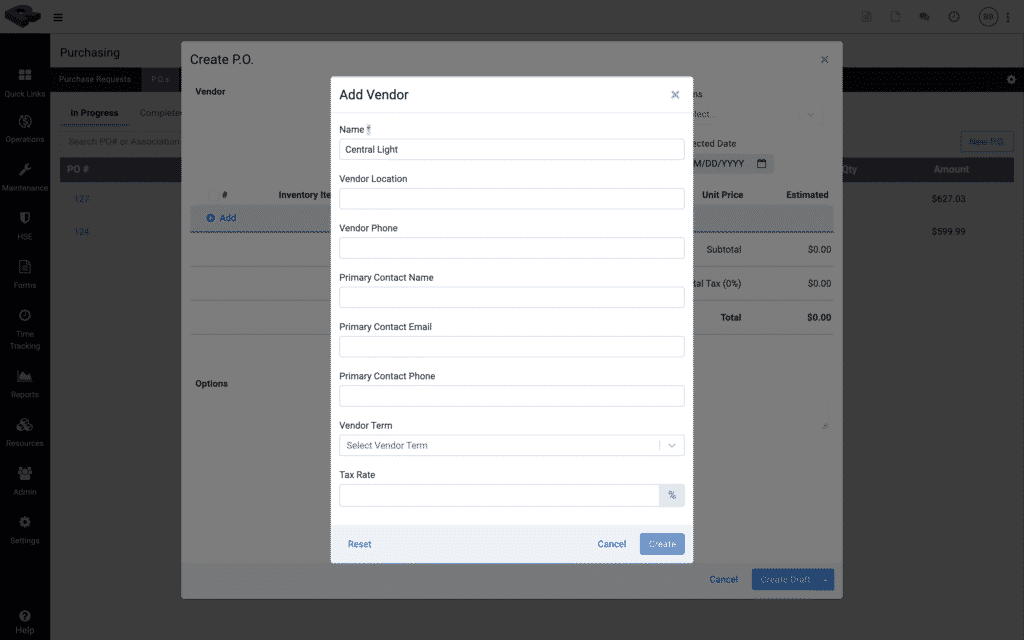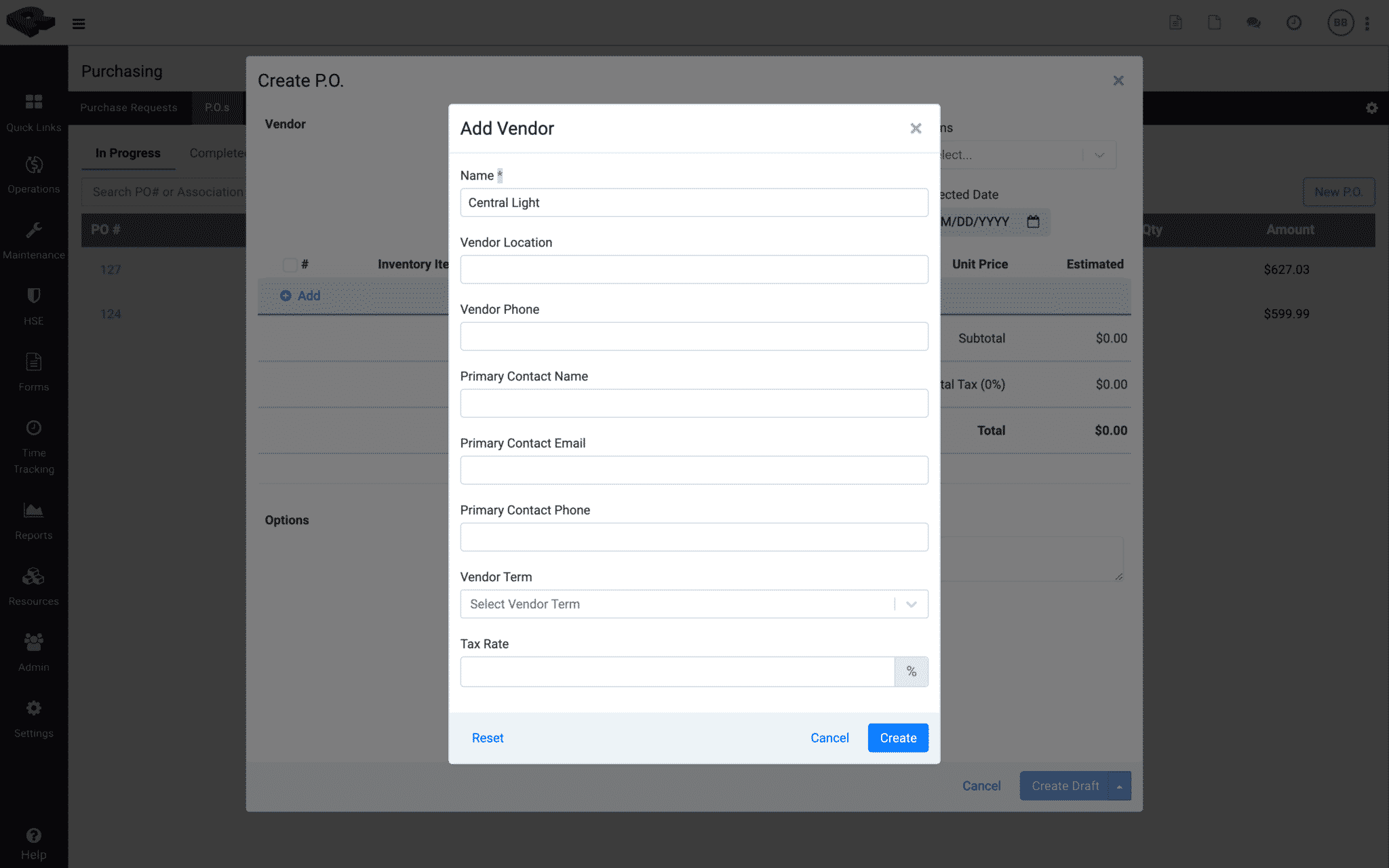 Create New Vendors
Now when you are creating a new purchase order you can add a vendor without having to exit the P.O and create the vendor in your vendor list.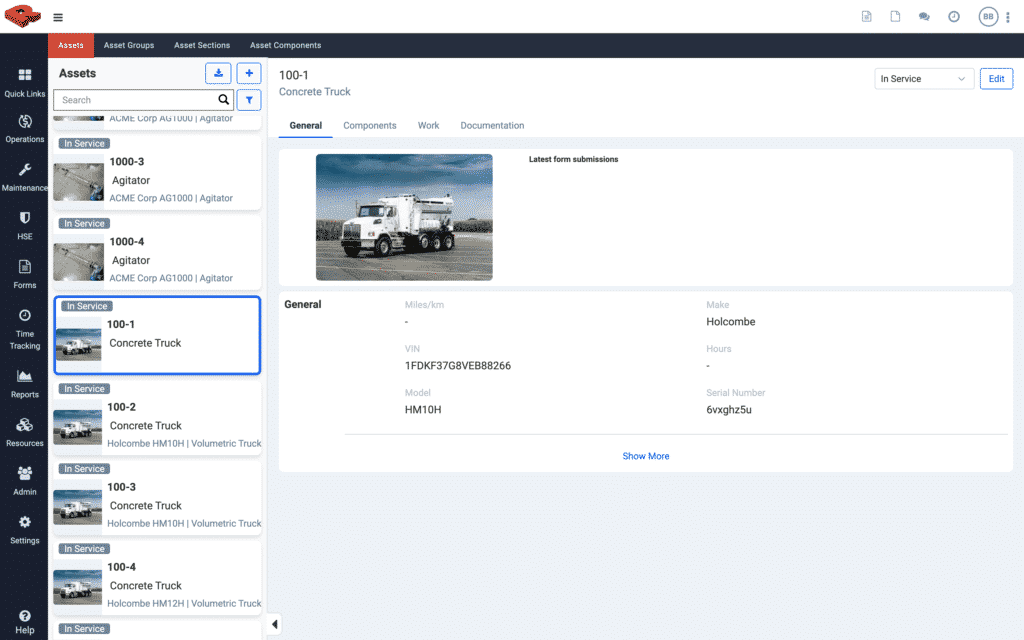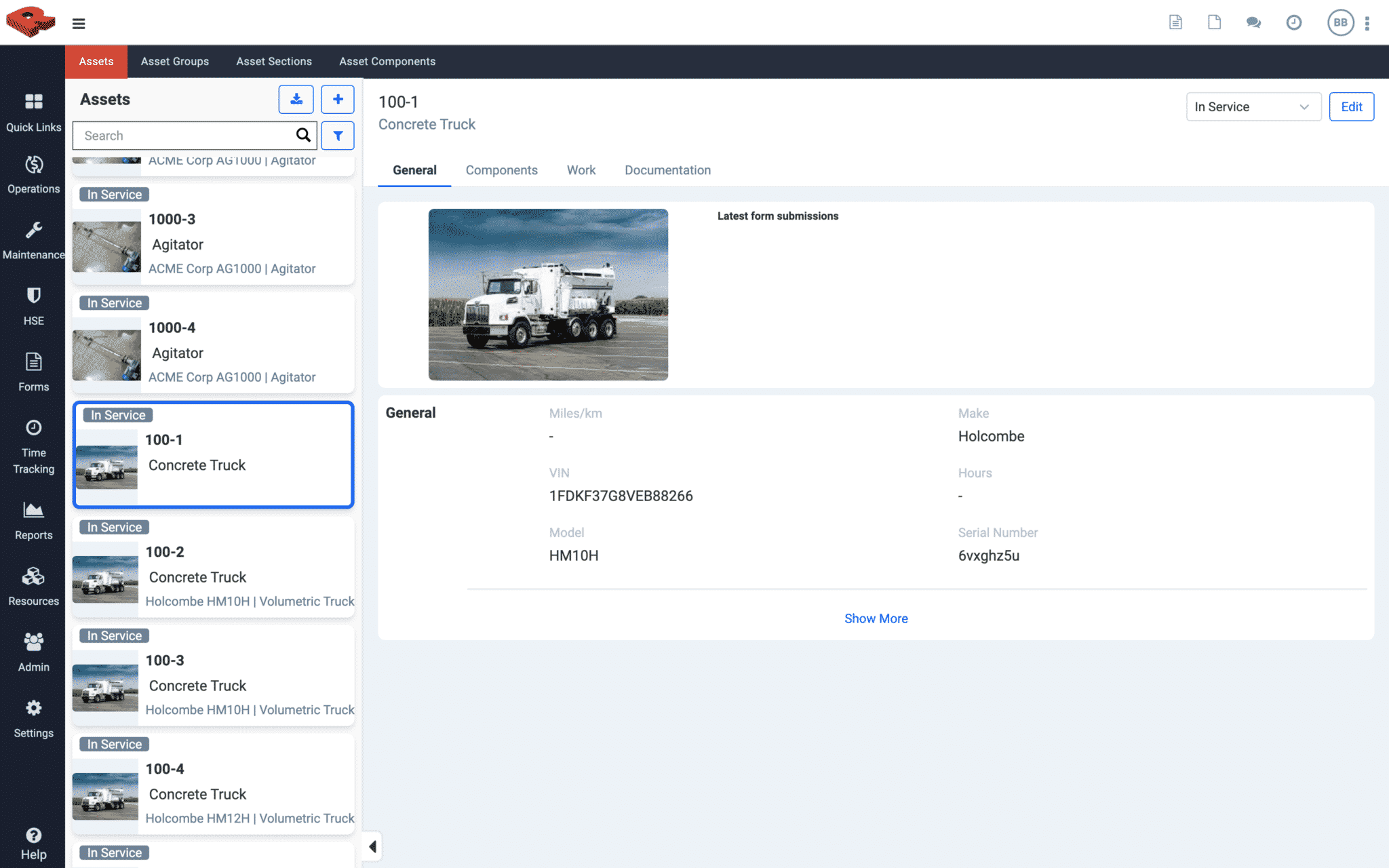 Update Asset Status
With the new asset status selector, you can better organize your assets by In Service, Out of Service or Sold. 
Merge Clients
Clean up your client list by merging duplicate clients.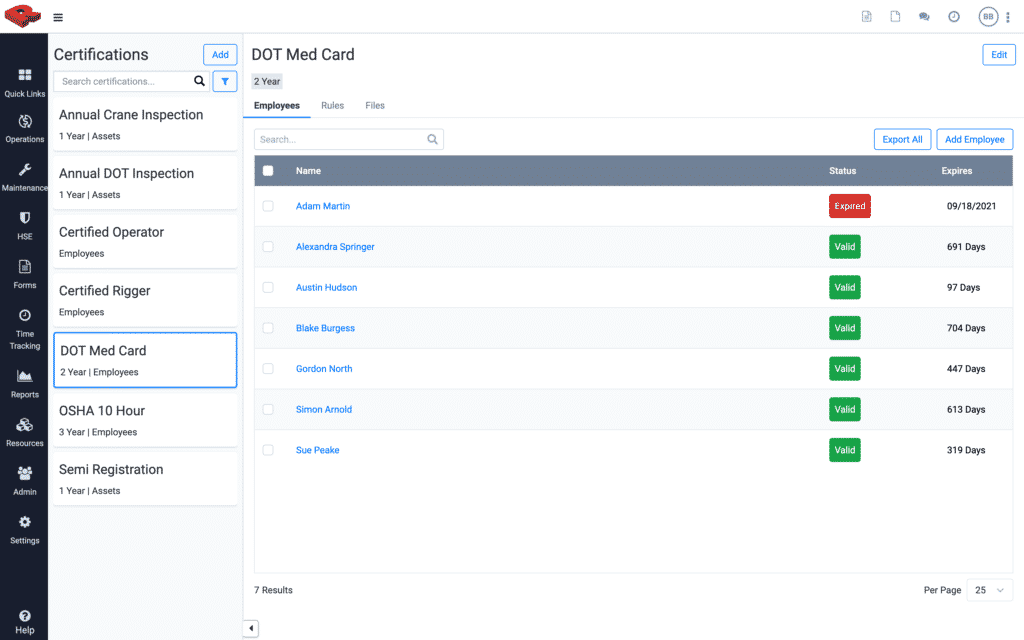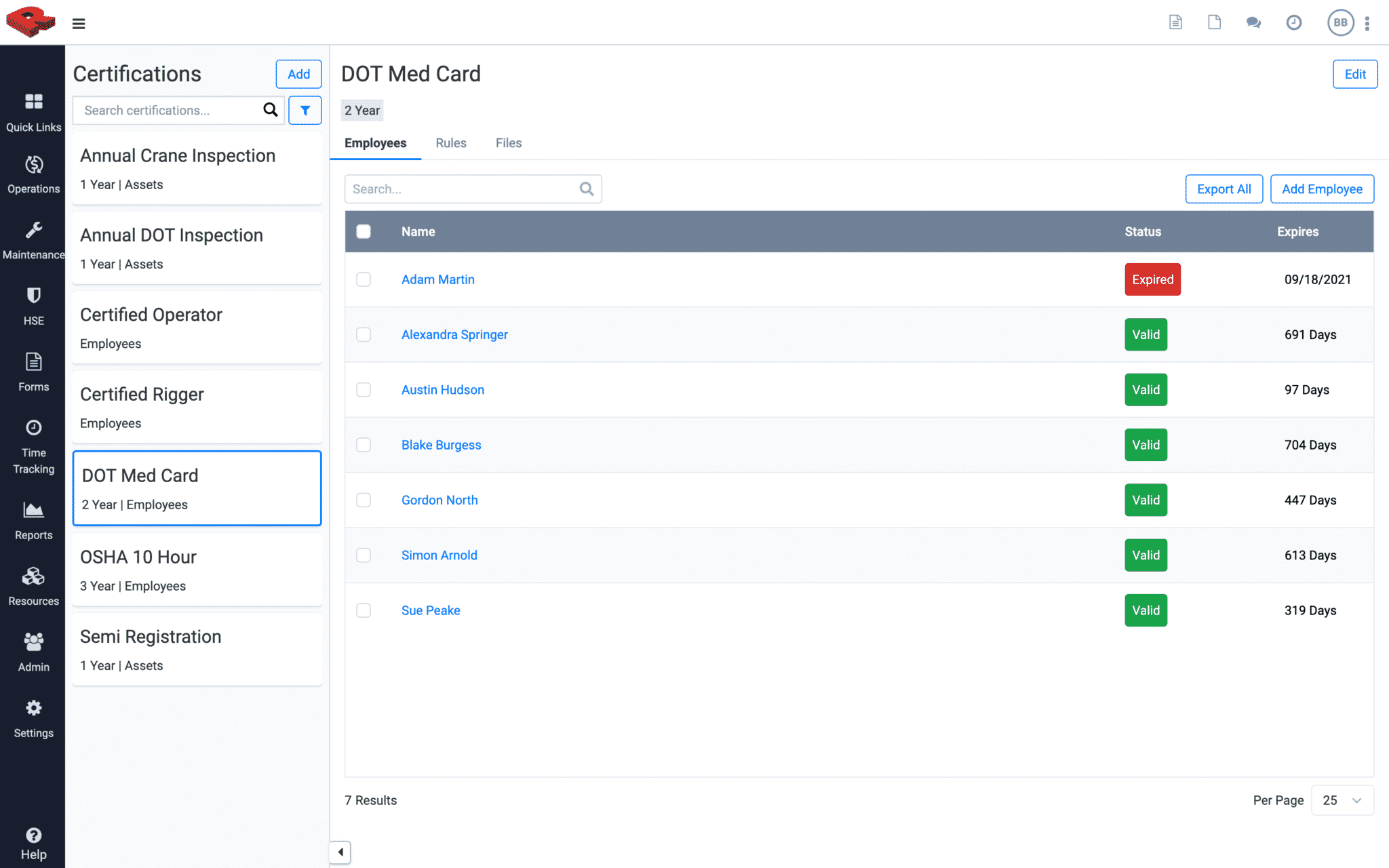 New Certifications Manager
We have completely re-built the certifications tool within Redlist. You can attach certifications to, locations, assets, employees and clients. 
You can also automatically update certifications from digital forms so that your team can update their own certification from their mobile device.