Enterprise Asset Management Software
Comprehensive Visibility Into Asset Health & Performance
Transform the management of your assets and the critical resources needed to prevent costly downtime and improve overall equipment efficiency, all within a flexible solution made for high-performance maintenance teams.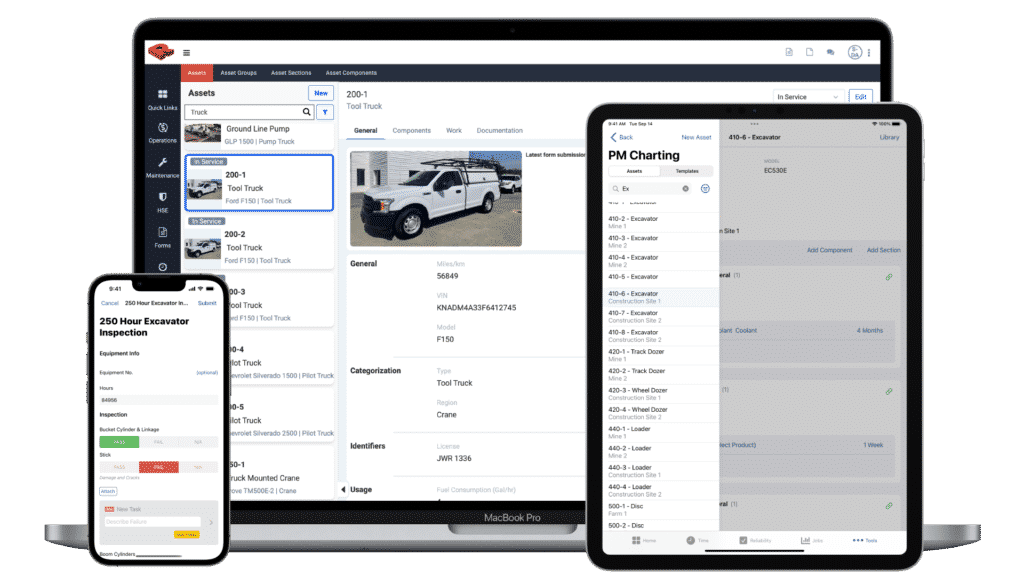 Gain Control Of Your Asset Management
Built Specifically for Maintenance
Monitor Physical Assets in One Platform
From preventive maintenance tasks, people, tools and parts. Direct and manage your entire maintenance team from one platform.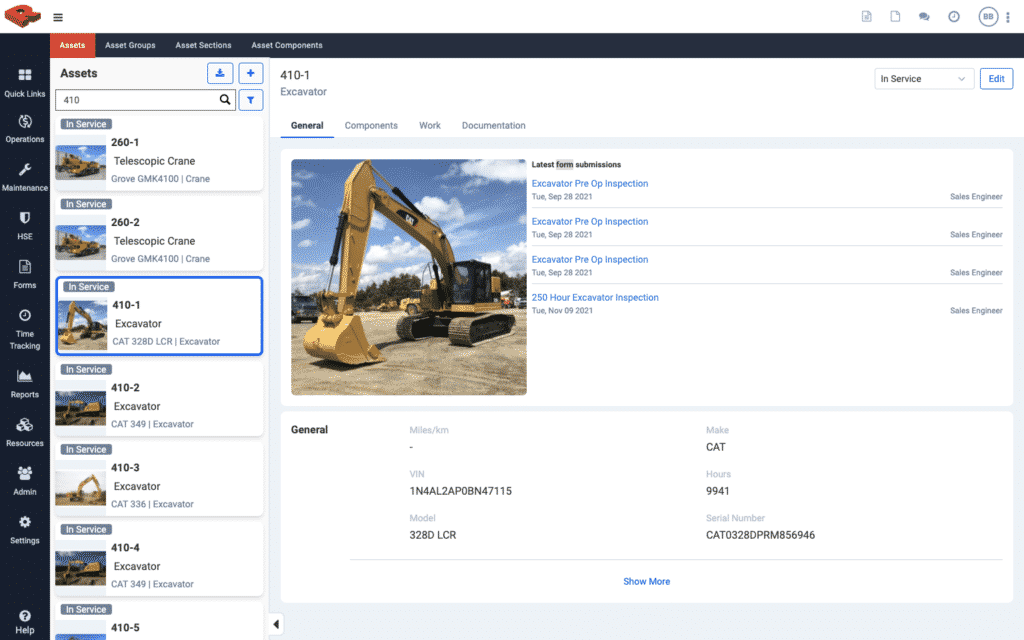 Configure to Your Unique Needs
Utilize powerful work order tools to create a framework for your unique process and provide your team with a rugged app to document tasks.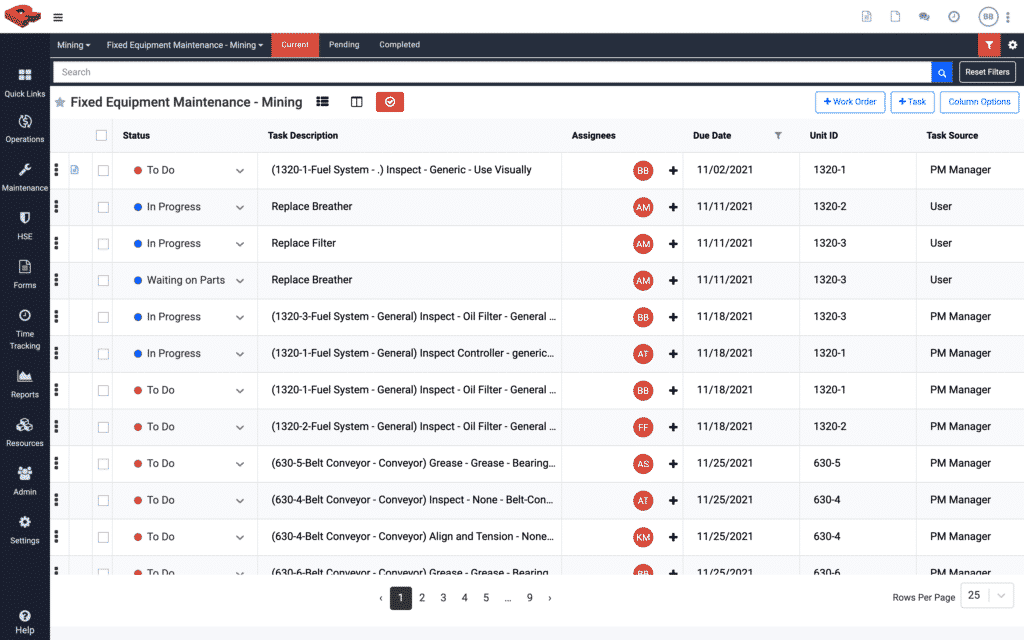 Quickly Coordinate Resources
Boost efficiency by planning maintenance schedules so that you always have the time, people, parts and tools to keep assets running.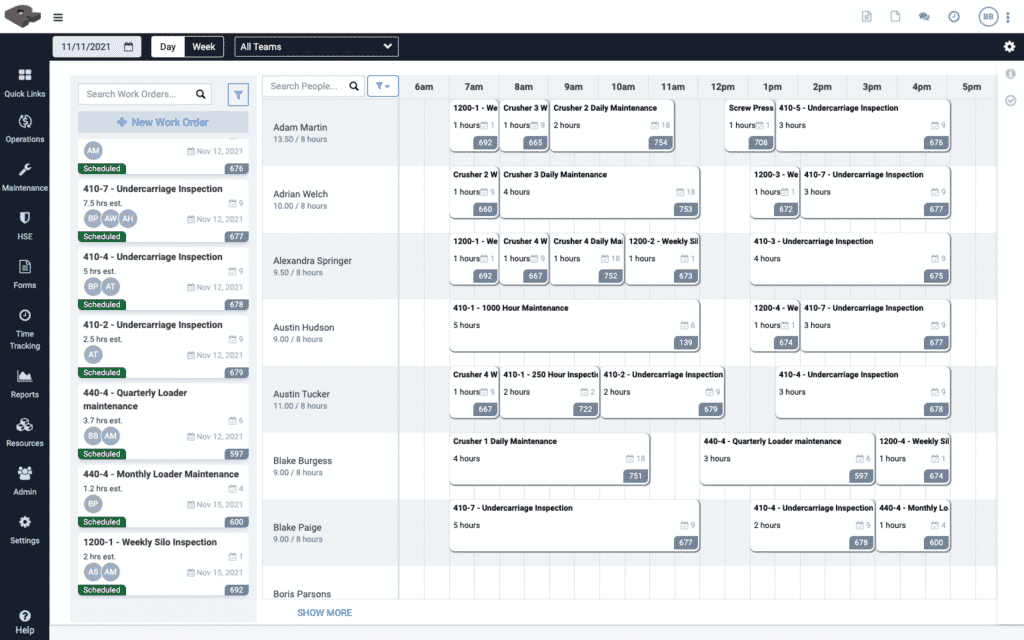 Drive Asset Performance with Clear Asset Data
Gain real-time visibility into your business and save time from double data entry. With robust reporting, you can act upon trends faster and accelerate the growth of your business.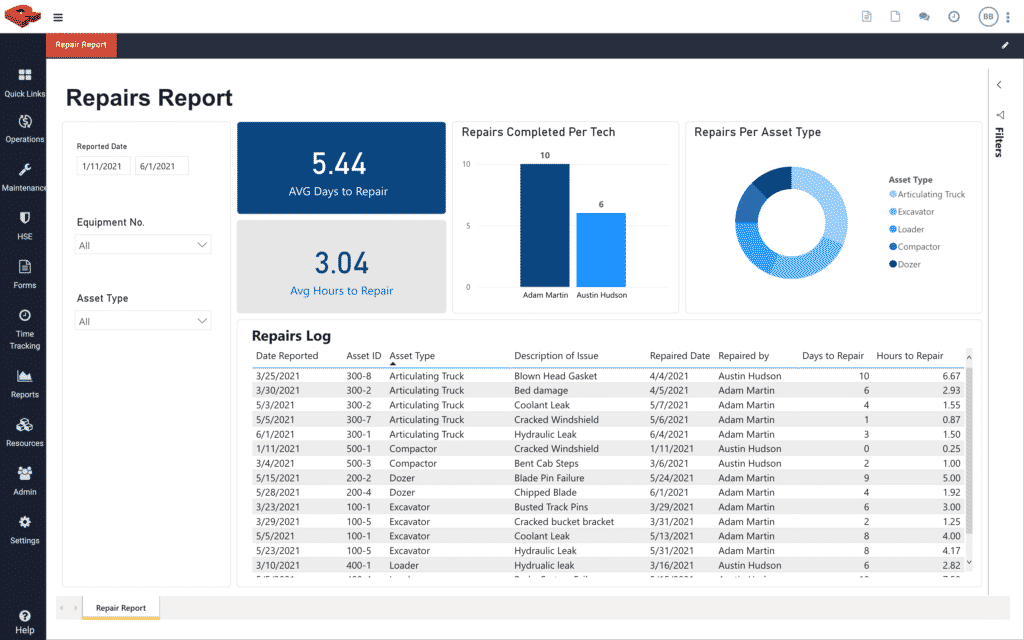 Get Common Reports On Key Maintenance KPI's In Real-time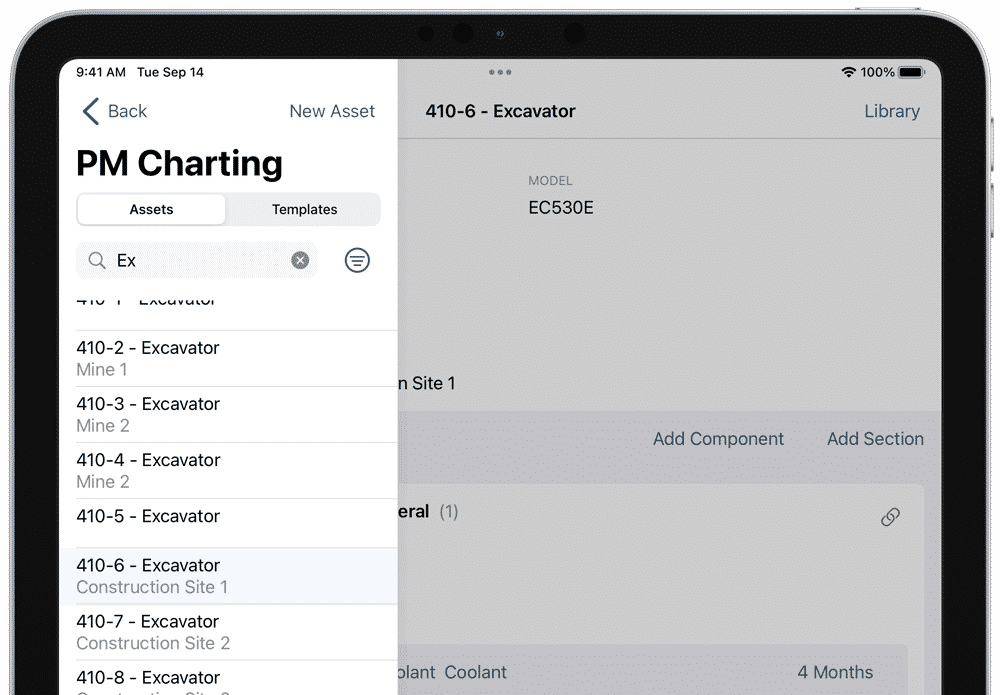 Manage your lubrication program and team with, detailed routes, automated PM programs and real-time digital inspections.
+ Included in Enterprise Asset Management
Parts, Products & Productivity
Increase productivity throughout your organization by tracking your spare parts, products, and tools all within the same platform as the rest of your maintenance.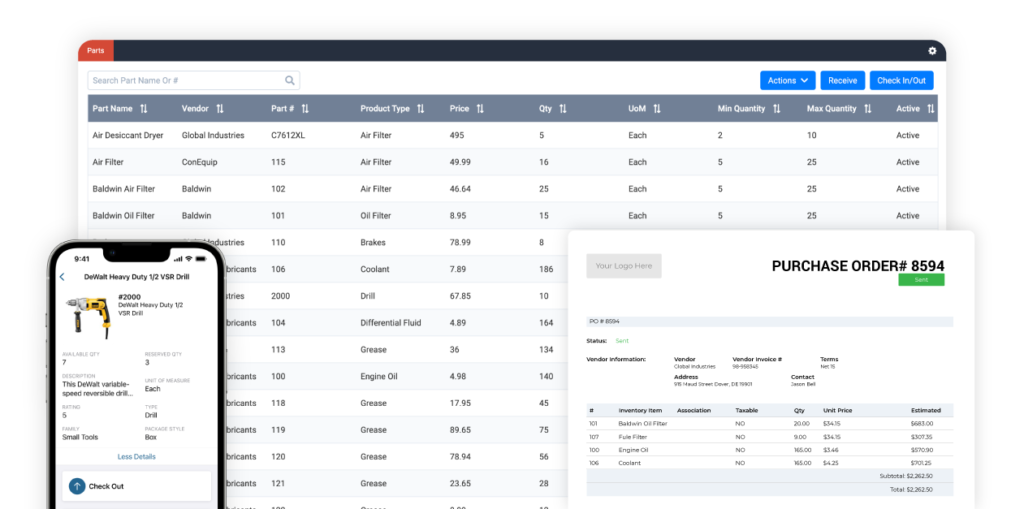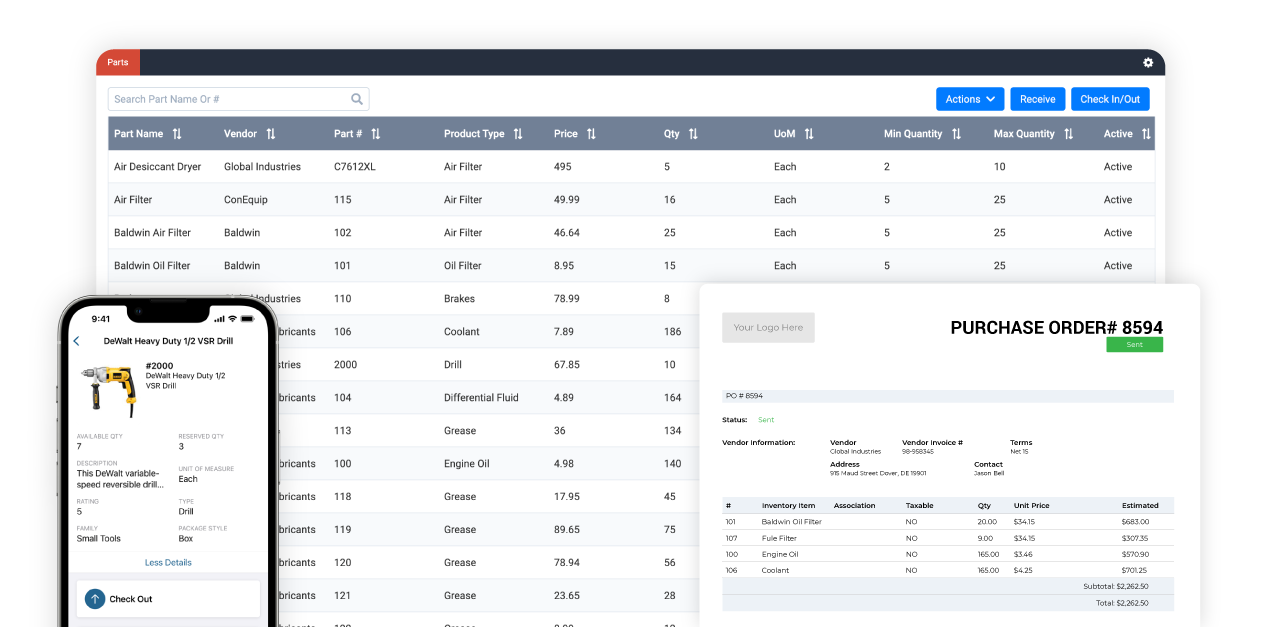 Remove the guess work of inventory management
Connect Data to Established Systems
Sync IoT sensors, GPS trackers, and oil analysis labs. Improving communication and propelling your company into the age of Industry 4.0.