Customize Quote Fields Layout per User Preference!
Now you can change what fields make the most sense to you show in your quote header template when creating quotes! The changes you make will be specific to your user login for when you create customer quotes.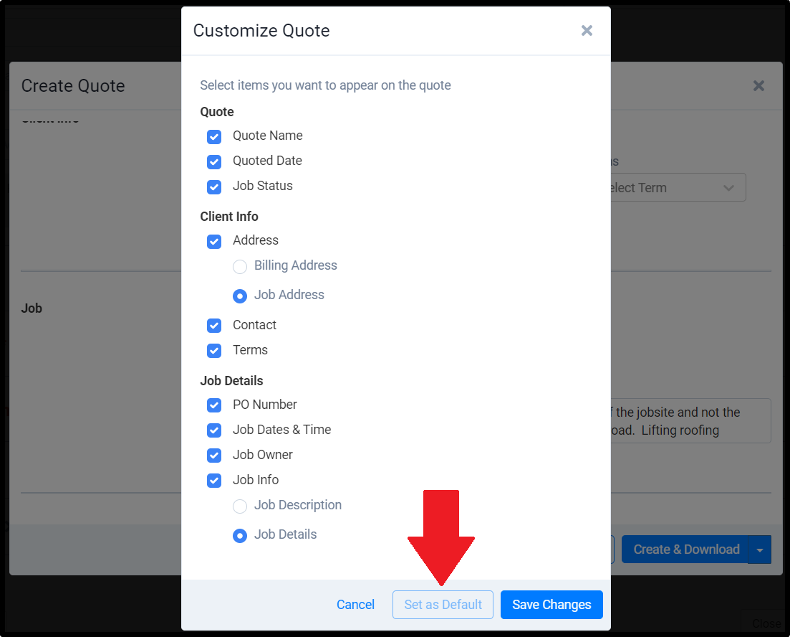 Time Keeping Approvals Column Additions
Time Keeping approvals has new columns like Job Number and Timer tags for crews who tag timers for their field process.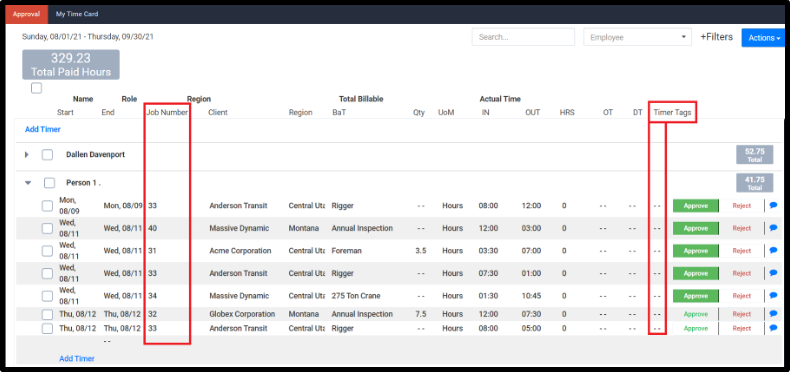 Time Keeping Approvals Job Owner Filter
Now a Manager can filter timers to approve by the Job Owner where applicable