Situation
When the Covid-19 pandemic began, businesses large and small had to move quickly to protect their workforce. By April 2020, widespread government mandates and regulations were put in place for companies to remain operational. The first hurdle for businesses was the sudden need for logging employee temperatures, symptoms, travel to hotspots, Covid-19 exposure, and communicating mask and social distancing requirements. As the Covid-19 situation evolved, the mandates and regulations did too. This created the second hurdle for businesses, adapting systems to the constant changes in requirements.
However, a building materials mill located in the northeastern U.S. with a safety team of 31 people promptly adapted to this "new normal". They looked to the Redlist HSE software they had been using for 18 months before the Covid-19 pandemic for a solution. The safety team had previously used the HSE software for incident management, safety observation reporting, safety equipment inspections, operational equipment inspections, area inspections and audits, and training validation. Yet, they knew they would need that extra support to manage the new Covid-19 requirements, stay operational, and, most importantly, keep their workforce safe and healthy.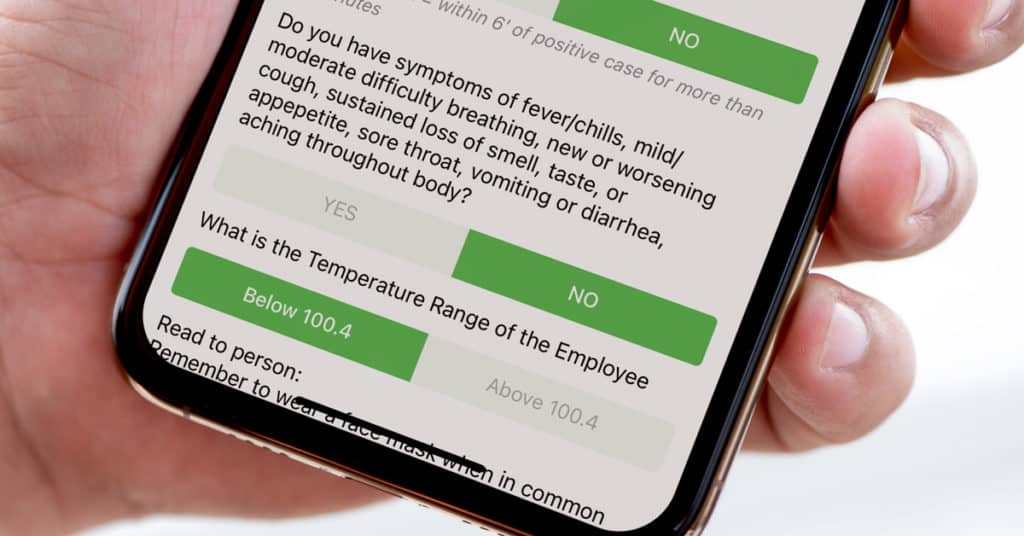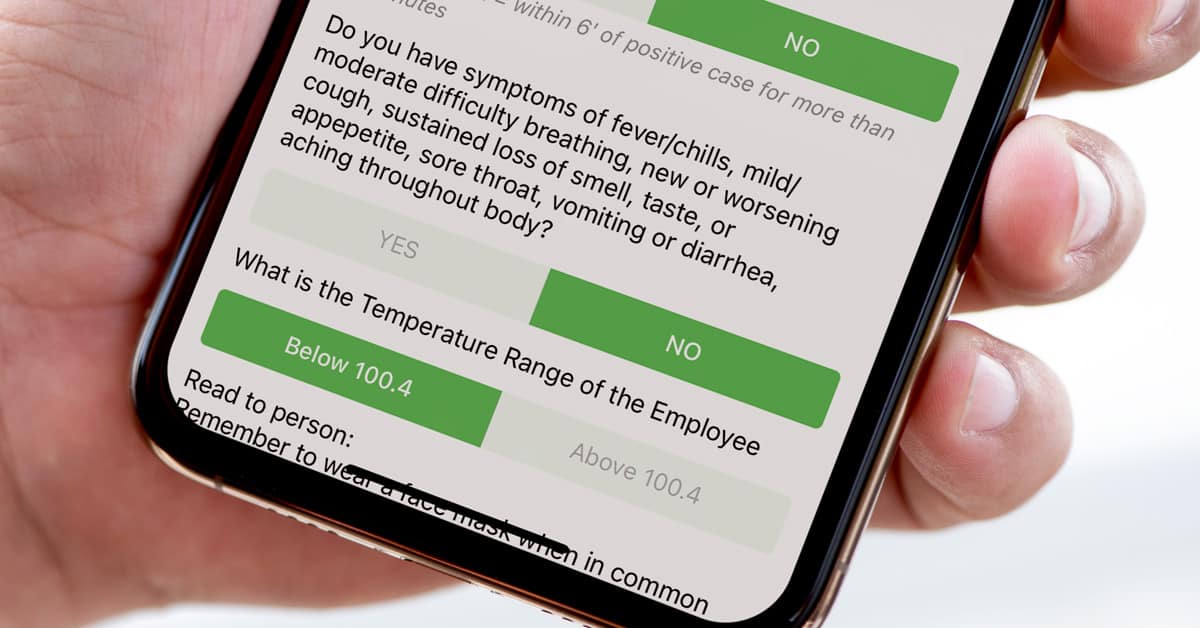 Action Items
The mill's safety team used Redlist's Health Safety & Environmental solution to create the systems and processes needed to remain compliant. The safety team created three new digital forms that could be configured to their needs and could be easily updated as regulations changed. The first form was a Gate Entry Screening Form to screen every employee and vendor that entered the facility.
This form recorded and digitally stored a log of temperature, symptoms, proximity to someone who had tested positive for Covid-19, and any travel to a list of hotspot areas, which was regularly updated and embedded in the form. Additionally, the form outlined mask and social distancing policies, and a failed screening would trigger a notification to the safety team for follow-up and reporting. The second form automated a new process for Hand Sanitizer Station Checks. Once the stations were set up, notifications were sent to the assigned employees to perform a weekly level check and refill as needed. The final form created a system for increased cleaning procedures. It outlined all areas that needed sanitizing and even included instructions for proper disinfection.
Impact
Since the beginning of the pandemic, the mill has used the Gate Entry Screening Form to screen nearly 100,000 employees and vendors. The form helped them identify 98 people who had Covid-19 symptoms or had been in close contact with someone who tested positive for the virus. All of these people were sent home to quarantine, which eliminated the possible spread of Covid-19 through the mill's workforce. Being able to configure Redlist's Health Safety & Environmental solution to their specific needs made it easier for the safety department to do their job during a very difficult time. The convenience of tracking form responses and updating forms to meet new mandates allowed them to avoid fines for non-compliance. Thanks to the quick action of the safety team and Redlist's software, the mill was able to stay operational through the entire pandemic without jeopardizing its employees' health. They ensured the safety of their workforce, and, as a result, they had no major spread of Covid-19 within the mill.